Fast-paced Train Conducting Game Delivers an Innovative New Take on the Traffic Management Genre
Launching into the App Store with Two Evolving Gameplay Modes, Global Plus+ Leaderboards and Eight Lush Hand-painted Levels, Train Conductor is set to be the Next Hit iPhone Game. The Voxel Agents Celebrate with a 50% Off Launch Special.
With the swipe of a finger, players deliver trains to their destinations, and collect experience points to progress through four iconic Australian locations. Each level introduces different traffic conditions; such as long-haul Gold Rush trains, broken tracks, and Ghost and Demon Trains. Train Conductor also introduces new elements to the genre with a time altering Fast Forward mechanic and score multiplier system.
"Players are already reporting that they are hooked and loving every minute of the pick-up-and-play action," said Simon Joslin, CEO of the The Voxel Agents. "Although opinion is still divided which is more addictive of the two gameplay modes; the puzzle-like gameplay of avoiding train collisions by day, or the breakneck speed of delivering ethereal Ghost and Demon Trains by night."
Train Conductor arrives perfectly in time for the 2009 Christmas period and is available in the App Store for just $1.99 during its 50% Off Launch Special.
SOURCE: The Voxel Agents
WEBSITE: www.thevoxelagents.com/trainconductor
DATE: 18th December 2009
Press Pack – Downloads
Press Release Text
Download text (PDF format)
Image Pack
Download 7 images for PRINT (JPG CMYK format)
or WEB (JPG RGB format)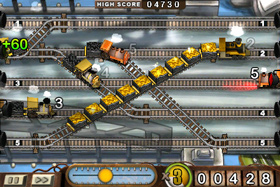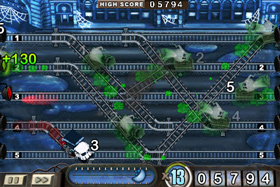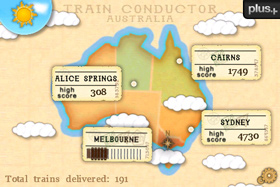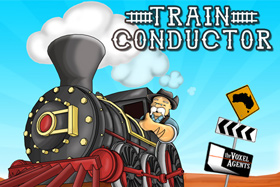 NB: If you'd like the high resolution source files of the above promo shot for a special print layout, please email Simon.
Videos
Train Conductor Trailer
No tags
« Train Conductor, the next hit iPhone game, arrives in the App Store on Friday, December 18.