Happy Birthday to The Voxel Agents
1 Comment | Posted by Agent Tom in Uncategorized
Simon Joslin, Matt Clark, and Tom Killen are pleased as punch to let everyone know that our company is now one year old! Just twelve quick months ago we (perhaps naively :P) pledged to give up our day jobs and take the plunge. We decided to go indie.
We couldn't have made it this far without fantastic support from our friends, the gaming community, and help from the Victorian Government and Industry, particularly Multimedia Victoria and the Game Developers Association of Australia.
To celebrate our birthday, we have taken the decision to go Green. We have calculated the amount of carbon we produced over the past year and we are offsetting that by purchasing carbon offsets from Greenfleet.
The Voxel Agents' take our responsibility for the protection of the environment and the sustainability of its business very seriously. To help us in the fight against climate change we have partnered with Greenfleet. Greenfleet is the first not-for-profit forestry organisation in Australia to become an Approved Abatement Provider under the Australian Government's Greenhouse Friendly™ initiative.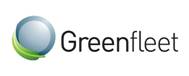 At the next Melbourne IGDA meetup (7pm Tuesday, 13th April at The Embassy), Agent Simon will be conducting a detailed discussion about our experience so far which will be of interest to everyone in the games industry, and particularly those who are contemplating going indie themselves. For those unable to attend the talk on 13th, we will make all the notes and slides available on our blog so that you don't miss out.
Thanks for your support over the past year. A big thanks to Derek Pritchard, Logan Dowell, Jarrod Anderson, Joe Gatling, Joel Joslin, Sam Wong, Rob MacBride and of course, thank you Mr Steve Jobs.
anniversary, carbon offsets, greenfleet, happy birthday, idga, milestones, The Voxel Agents
1 Comment for Happy Birthday to The Voxel Agents
Leave a comment!