Andrew plays Train Conductor USA
2 Comments | Posted by Agent Tom in Games, Train Conductor
Our number #1 fan, 4 year old Andrew of the U.S., has been waiting MONTHS for the chance to play Train Conductor USA.
He is a massive fan of the original Train Conductor Australia, and back in March we got an email from him wanting to know when he'd have more levels to play.
Well, after the release of Train Conductor USA today, Andrew got his chance and he was kind enough to record himself playing. Andrew, I have to say that you made my day.
Click here to listen (Warning! Incredibly cute!): Andrew Plays Train Conductor 2
We're glad you love the game Andrew and we'll get some more levels made for you to play soon.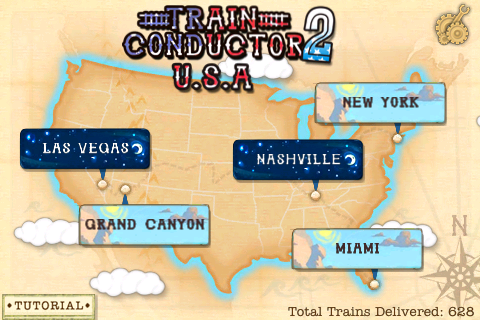 iphone, iphone dev, iphone games, milestones, The Voxel Agents, train conductor 2
2 Comments for Andrew plays Train Conductor USA
Leave a comment!
« The Voxel Agent's Train Conductor 2: USA Launches on iPhone, iPad & iPod Touch