The Voxel Agents win at IGF China and MoMoMelbourne
Train Conductor 2: USA has been named the "Best Mobile Game of 2010" at the IGF China awards and The Voxel Agents have been named "Startup of the Year" at the inaugural MoMoMelbourne awards in a stellar night for the young company.
The
Independent Games Festival China
, which is part of the Game Developers Conference China (GDC China), has awarded the hit iPhone game "Train Conductor 2: USA" as Best Mobile Game of 2010.
The IGF awards ceremony recognised Train Conductor 2: USA, as well as several other hit games from the Asia-Pacific region such as "Sugar Cube" by Turtle Cream, "Skillz: The DJ Game" by Playpen Studios, and "ButaVX: Justice Fighter" by Nekomura Games. Creative Director, Simon Joslin was present at GDC China to accept the award on behalf of The Voxel Agents.
At the same time, on another Continent; The Voxel Agents were named "Startup of the Year" at the inaugural Mobile Monday Melbourne (MoMoMelb) industry awards night due to their success in bringing Australian made games to overseas markets. The MoMoMelb awards have been put together to celebrate the flourishing mobile industry in Melbourne, Australia.
The award winning Train Conductor 2: USA features six cities across the USA, each city presenting unique gameplay and challenges. Players must conduct trains in each city in excitingly strategic and puzzle-like action.
Train Conductor 2: USA is the sequel to Train Conductor. Both games are currently available on App Store for $US 0.99.
About The Voxel Agents
The Voxel Agents strive to make games that convert the unconverted, challenge those with a hard core, and leave a smile on everyones face. Their quirky and innovative design approach makes for highly original and engaging games.
To learn more about The Voxel Agents visit http://thevoxelagents.com/. Join us on Facebook at http://facebook.com/thevoxelagents or Twitter http://twitter.com/thevoxelagents/
Train Conductor website:
http://trainconductorusa.com/
Available on the App Store:
http://itunes.apple.com/app/train-conductor-2-usa/id378772227?mt=8
Press Pack – Downloads
Download Complete Press Pack – all inclusive; text and images (print and web)
.
Press Release Text
Download text (PDF format)
Image Pack
Download 3 images for web (PNG RGB format)
, or for print (PNG CMYK format)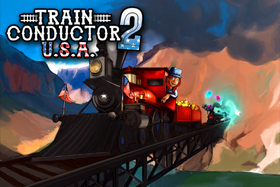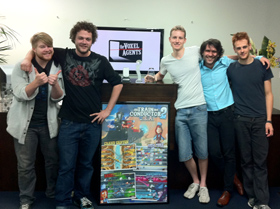 « Train Conductor 2: USA named Best Mobile Game at GDC China