New Agents have been recruited
1 Comment | Posted by Agent Tom in making games, Misc, Top Secret
2010 was a great year for The Voxel Agents. We saw the massive success of the Train Conductor series and we cemented our position as producers of high quality indie games for iOS.
So now that 2011 has rolled around, we decided the time was right to grow our team. We're very, very, happy and proud to announce Henrik Pettersson and Yangtian Li as the latest additions to our secret service / games development studio.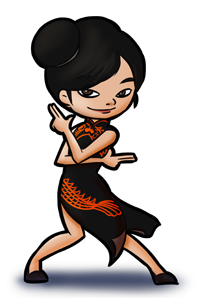 Yangtian Li is joins us as our new graphic designer and she will also be the Minister for Pranks. Tian is a very passionate artist has a love of drawing and animation. She came to Australia from her home country of China to study and to pursue her creative ambitions. Tian is a hard core gamer – no one in the office can beat her high score at game dev story. Tian likes all sorts of art and creation including cooking and of course eating. Yum yum. She hates most sports except the ones that have background music. Tian's short-term goal is to continue to have her work featured in artbooks and exhibitions, and also to avoid getting hit by a car because she doesn't have health insurance. Tian was the valedictorian of her class at QANTM and has a very bright future in the gaming and animation industry.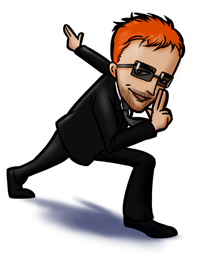 Henrik Pettersson joins as Game Designer and as a 00' Agent, he has been issued a Licence to Thrill. Henrik Pettersson is a fearless games warrior with Viking heritage. While on a journey of digital loot and plunder, he travelled from Sweden and arrived on the sunny shores of Australia and decided that this was the place to explore his passion for games. He recklessly ventured forth and designed the hit indie game "Up Down Ready" which won the Freeplay "Best Game Design" award. After this mighty victory he joined The Voxel Agents. He proudly proclaims that gamers have much to fear from the paroxysms of fun they will enjoy while playing his creations. "Play at your own risk" he gruffly laughs.
Tian and Henrik have already been working with us for the past few months under top secret conditions. Tian has spent the past couple of months working incredibly hard to upgrade every single level in Train Conductor and Train Conductor 2. That's right, Tian has touched up almost every asset in Train Conductor and Train Conductor 2 whilst also drawing the Seattle level AND creating an entirely new Sydney background.
Henrik developed the new Seattle level for Train Conductor 2: USA which has had an amazing reception, and is now one of the favourite levels in Train Conductor 2. Additionally Henrik has been working on a yet to be announced upgrade to Train Conductor 2 that will blow your minds.
Exciting times ahead in 2011! We can't wait to see what else Henrik and Tian are going to contribute and we very very warmly welcome to the team. It's great to have you on the team xD!
1 Comment for New Agents have been recruited
Leave a comment!