Train Conductor is now a Universal App, supporting both iPhone and iPad
Train Conductor has received a mammoth update, adding complete support for the iPad and Retina Display as well as a total facelift. To celebrate this, The Voxel Agents are making Train Conductor FREE for a limited time in partnership with FreeAppADay.com!
This update provides enormous value to players who are now able to play Train Conductor on both their iPhone and iPad with a single purchase. At just $0.99, this makes Train Conductor one of the best value games on iOS.
Existing players of Train Conductor can download this enormous update for free in which they will find the Sydney and Melbourne levels completely revamped and improved.
The Train Conductor series has previously been awarded Best Game Audio, was a finalist for Best Game Design at Freeplay 2010 and also won the prestigious IGF China 'Best Mobile Game' award in 2010.
Apple featured Train Conductor in the "Highly Addictive Games" promotion, and it has been selected in more than 50 countries for the "What's Hot", "Staff Favorites", and "New and Noteworthy" sections.
Both Train Conductor and Train Conductor 2: USA continue to receive regular updates with the recent addition of Australia's famous wine region, The Barossa Valley, to Train Conductor and Roswell and Seattle added to Train Conductor 2.
Train Conductor will remain free for a limited time. Train Conductor 2: USA, the massive sequel, is also available for $0.99 from the App Store.
About The Voxel Agents
The Voxel Agents strive to make games that convert the unconverted, challenge those with a hard core, and leave a smile on everyone's face. Their quirky and innovative design approach makes for highly original and engaging games.
To learn more about The Voxel Agents visit http://thevoxelagents.com/. Join us on Facebook at http://facebook.com/thevoxelagents or Twitter http://twitter.com/thevoxelagents/
Press Pack – Downloads
Download Complete Press Pack – all inclusive; text and images (print and web)
.
Press Release Text
Download text (PDF format)
Image Pack
Download 4 images for web (PNG RGB format)
, or for print (JPG CMYK format)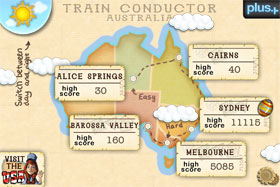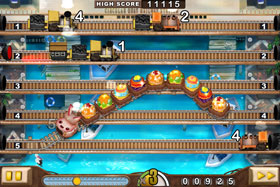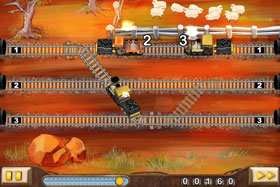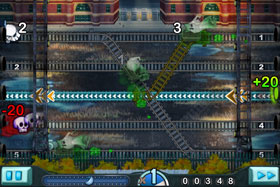 Train Conductor's great new look! Complete support for HD devices.
No tags