This is how an Indie studio records bugs…
0 Comments | Posted by Agent Tom in inspiration, making games, Top Secret
We were doing QA in the office, and we needed a way to record some of the particularly hard to reproduce bugs.
Solution: masking tape of course.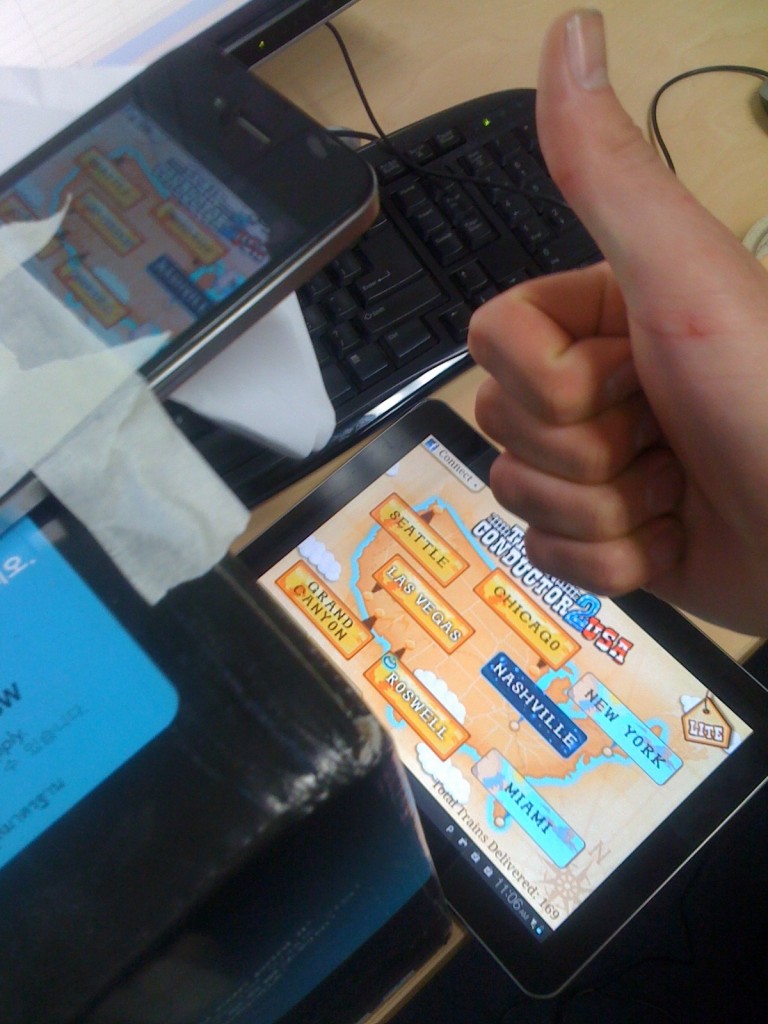 The result? Well we still can't work out what was causing the bug, but now I can capture me beating Agent Simon's high scores on video which is ultimately much more satisfying.
No comments yet.
Leave a comment!