An Archer's Dream: Game Development Journal Entry #03
2 Comments | Posted by Agent Sam in making games, Voxelites
Where can I play An Archer's Dream? Play the latest version!
Previous Journal Entries: #01 #02
After taking a 3-week break from working on the game, I returned back to it on May 18th, 2012. The break allowed the game to sit in the back of my mind for a while and gave me more time outside of work to ponder over what the game was lacking and new ways to overcome these issues.
The relationship between the controlled node and other nodes wasn't obvious to players when I handed the game over to friends to playtest. I had to explain how to interact with these game elements. I felt implementing a less abstract theme could give the player more direction without the need for an experienced player to explain what to do.
I decided on a new name for the game and to dress it with an archery theme. The new theme was inspired by Ikiki's game (See Figure 1), Tobioriya (とびおり屋), which I played a few years ago. You can download and play it, search for "date 08/01/21", and the filename, "tobioriya.zip".

Figure 1. A gameplay video of two rounds of Tobioriya (とびおり屋)
I spent the day improving input, adding enemy AI, and replacing placeholder art and target animations (See Figure 3). The target animations were inspired by Agent Henrik's awesome art experiments.
Enter The Balrog
After in the archery graphics were added, I decided to add a new game element called the Balrog, which ran continually towards the player. This nasty creature ended the game prematurely if it got too close to a stationary archer. The purpose of the Balrog was to add more challenge by preventing the player from camping on a node's position for too long. The Balrog gave a new dynamic to game space; the value of each node varied based on how far away the Balrog was from it.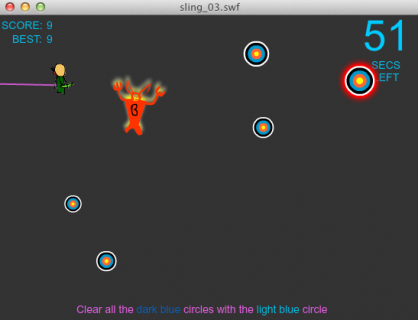 Figure 2. An Archer's Dream (24 hours in)
Inspiration to implement the Balrog came from two games, the Yeti from SkiFree (See Figure 3), which kept the duration of the game very short.

Figure 3. A gameplay video of SkiFree
The other game was the Balrog from Small World: Underground, which made players carefully consider its position when taking their turn. A few friends introduced me to Small World after watching an episode of Table Top (See Figure 4).
 
Figure 4. The 30 minute episode of Table Top that made a mate go out and purchase Small World: Underground.
No tags
2 Comments for An Archer's Dream: Game Development Journal Entry #03
Leave a comment!